What is unacceptable behaviour or misconduct?
Unacceptable behaviour can take different forms and can vary in seriousness.
There may be an issue with your employee's conduct at work towards colleagues or managers, or it may be that your employee is unreasonably refusing to do what is asked of them. It's worth keeping in mind that before starting a formal procedure, many issues of misconduct can be dealt with informally.
Misconduct can include refusing to do work, consistent absence without permission ("AWOL"), bullying and harassment.
There are also times when an employee's conduct is substantially serious that it amounts to gross misconduct or negligence and may warrant dismissal, following investigation.
Some examples of gross misconduct include fraud, violence, gross negligence and unlawful behaviour such as theft.
Key steps in a disciplinary procedure
A disciplinary procedure is a formal way of dealing with discipline or misconduct issues. 'Disciplinary issues' are usually mentioned in the employee handbook or in the employment contract and relate to an employee's conduct or performance.
A clear policy and procedure can help to keep you on the right side of UK employment law and should you need to dismiss an employee because of a disciplinary issue, a clear procedure should prevent unfair dismissal cases being brought at employment tribunal.
Basic process
We've set out below the basic process – it looks and sounds simple and you may be tempted to skip some of the steps but it's really important to follow all the steps to carry out a fair procedure and avoid any complaints or even worse an employment tribunal.
A disciplinary investigation
An initial disciplinary letter
A formal meeting to discuss the issue (the disciplinary hearing)
A disciplinary decision
A chance to appeal the decision
We're Primed so you're ready to respond to workplace challenges with confidence.
Get instant HR support today from our expert team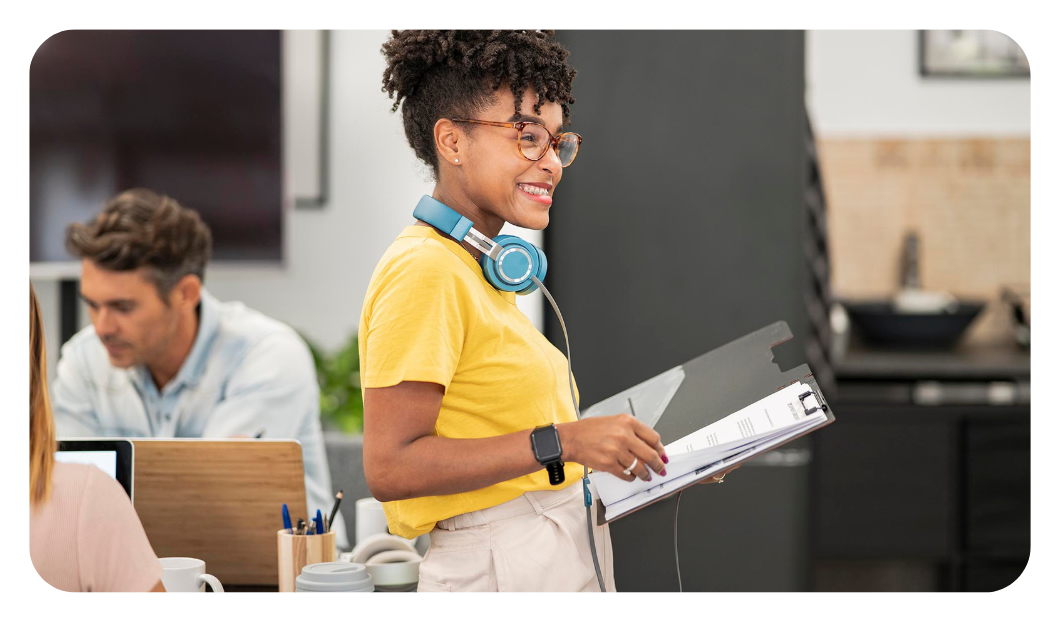 How to conduct an investigation
It's best practice to assign another manager who is in no way connected to the issue to carry out the investigation – we call them the disciplinary manager.
You should let your employee know that you've opened an investigation against them.
When conducting the investigation, you should gather as much information as you can – that can include interviewing others and taking a statement or requesting to view emails.
Your investigation should aim to identify if there's a case, gather details to use as evidence during the procedure and help you decide if any further action is needed.
If there's enough evidence, you should invite your employee to the formal meeting and move onto the next stage of the procedure.
Short on time or lacking confidence? We can conduct investigations for you, or on your behalf.
The disciplinary hearing
The ideal scenario for conducting a hearing is to do it somewhere private, away from other employees.
During the hearing you need to:
Explain the complaint
Share the evidence collected during the investigation
Give your employee a chance to share their side of the story
Decide on the disciplinary action you're going to take – this could be no further action, a written warning, a final warning or demotion or dismissal
Every employee has the right to appeal the decision of the hearing. If this is the case, you'll need to conduct another investigation and consider the case again – this usually would be escalated to a more senior member than the manager who carried out the initial investigation, which may not always be possible in a smaller business.
Manage misconduct confidently & effectively with unlimited HR advice over the phone or via email
Outcome driven advice for businesses to achieve results quickly, from our integrated team of CIPD qualified HR advisors and employment lawyers.
Review your investigation notes, appeal hearing minutes, and advise on next steps.
Provide relevant templates to help guide you through and document the process
A robust disciplinary policy to ensure issues are dealt with fairly and consistently, helping to steer you clear of employment tribunal claims.
Advice on, and drafting of, Settlement Agreements – for those occasions where you might reasonably want to cut through the red tape