Our pricing is based on a business with 40 employees
For a tailored quote for your business, please book a free consultation
The Primed Difference
Please swipe to the left to view all of the table.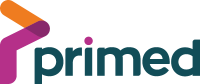 Consistent advice from a dedicated team not just a call centre
Brave advice that gets to the outcome you want
Integrated team of HR advisor and employment lawyers regulated by SRA
Legal advice delivered by a team ranked in the Legal 500
Tribunal support
Unlimited advice and access to 24/7 resources
Our approach
At Primed, we're known for our personal approach and the quality of advice we provide. We're an integrated team of qualified HR advisors, employment lawyers and Health & Safety consultants with a drive to deliver professional services, differently and better.
We're Primed, so you're ready.
Primed to support you 24/7
On demand, on the phone and online, we're Primed and ready to support you with HR and Health & Safety advice, resources and personal support from a team of experts, advising on workplace compliance and resolving workplace challenges that arise, as they arise.
Personal support on HR and Health & Safety matters, no matter the size or complexity
A dedicated support team means never having to repeat yourself – it opens the door to proactive interventions, helping you reach the right outcome quickly, rather than constant firefighting or generic form filling exercises.
360 degree thinking
Our advice is never given in isolation. We build long-term relationships with our clients, getting to know you, your team and your business which allows us to identify ongoing patterns, and fix the root cause. For example, is there an ongoing history of grievances raised, why is that? What can we do to prevent it?
Room to grow
As your business grows, it's easy to add users and it's easy to upgrade your package to include additional services. As part of the Outset Group, you can also benefit from access to other business legal support such as help buying or selling a business, commercial contracts, shareholder advice and commercial property agreements.
Total support
No matter what size of business you are, we're confident you won't outgrow us. We have all the HR, employment law and safety expertise in-house so there's no need to go elsewhere when things get tricky. We also benefit from being part of the wider Outset Group who have been supporting businesses with thousands of employees on complex employment law and safety issues for over 20 years.
Fill in the skills gap with a team than integrates with yours
We can act as your internal HR team or work alongside your existing managers. We support managers with day-to-day HR queries, steering and implementing policy, all whilst upskilling their HR knowledge, reducing the need for you to get involved.
Here for the hard stuff
When more complex issues arise such as handling a grievance, disciplinary or ongoing poor performance, we're there when you need it most and can guide you through the process with an outcome driven solution to help you achieve results quickly.