Christmas can be a joyful time of the year for many, however, for some people, it can also be one of the most difficult. Christmas can bring about feelings of obligation and over-commitment to social plans, whilst others may find the disruption to their routines destabilising. Many people may experience loneliness or isolation and it can be particularly tough following a bereavement, whether it be recent or a long time ago.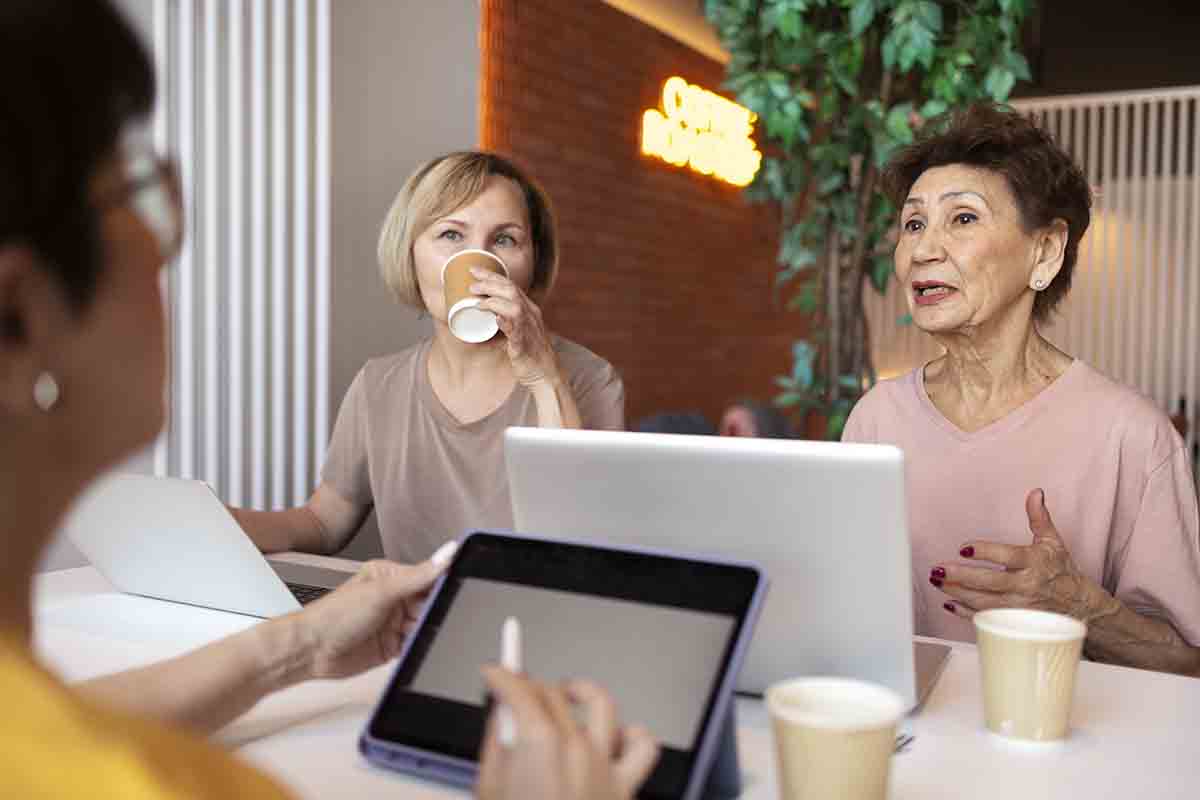 Whether or not Christmas is part of your life, yours and your employees' mental health might be affected by it happening around you. It's a time of year that often puts extra pressure on us all, and can affect our mental health in lots of different ways, more so given the challenges of this year against the backdrop of a global pandemic.
For example, if you:
feel alone or left out because everyone else seems happy when you're not
wish you didn't have to deal with Christmas because of other events in your life
feel frustrated by other people's views of a 'perfect' Christmas, if these feel different to your experiences
want to celebrate with someone who's struggling
We've outlined some of our thoughts on how you and your employees might maintain positive mental health over the festive period.
Be active
Are you feeling tired and exhausted in the run up to Christmas? Research suggests keeping active can help beat tiredness. Why not try a brisk stroll around the countryside or local park?
Take notice
Have too much to do before Christmas? Often, we can be so focused on growing to do list that we forget to pay attention to what is happening now. Take notice of your surroundings – wrap up warm and pay attention to all the seasonal smells of freshly cut Christmas trees and logs burning on the fire.
Keep learning
Stuck for Christmas present ideas? Why not learn a new skill? It not only improves your wellbeing but also makes for exciting, personal Christmas presents. Save Santa's elves a job or two!
Give to others
Feeling stressed this Christmas? Christmas can be a great time of year to do something for someone else. It doesn't have to break the bank – something as simple as a smile or a 'thank you' can help with your own wellbeing as well as theirs or you might consider volunteering at a charity for a few hours to give back.Connect
Feel lonely this Christmas? Christmas can be a tough time of year. Talking to and interacting with the people around you, whether that be family, neighbours or a friendly 'hello' to the person standing in the queue behind you at the shops, may help.
Keep your expectations of the festive period realistic
Many of us have a perfect vision of what the holidays should look like, and are disappointed when they don't live up to their expectations. Remember, nobody has a perfect holiday or a perfect family, so don't pressure yourself to live up to unrealistic standards!
Coping with anxiety
Christmas parties and events will be different this year but none the less they can be stressful if you struggle with social anxiety. Don't feel pressured to say 'yes' to every invitation – you are allowed to decide which festive events and traditions are more important and enjoyable for YOU, and decline the activities which cause you unnecessary stress.
Christmas prep causing stress?
Christmas can be a huge source of stress, and it's easy to feel there's too much to organise, or too much pressure on you – but don't hesitate to reach out for help if you need it. Ask a friend or family member to help you with chores, or contact local mental health services who can offer support, advice and resources.
Take some 'me time'
The holidays can be an overwhelmingly social time, with gatherings of family, friends and colleagues. Don't forget that you're allowed to set aside some 'me time' as well, such as curling up to read a favourite book or watch a Christmas TV special.
Consider alternative ways to celebrate Christmas
If you're struggling with grief, try to work out what arrangements might suit you in advance of the big day to avoid unnecessary pressure on yourself. It's ok to say no to the usual Christmas festivities or you might want to maintain your usual Christmas routine in honour of your loved one. You might want to share your memories or photos amongst family, or you might want to do so alone.
Get support
If you or someone you know are struggling this Christmas, you may want to find support for your mental health. There are a few ways that you can do this: