A whirlwind week in government has now lead to the inevitable confirmation from Boris Johnson that he will be stepping down from his position as Prime Minister.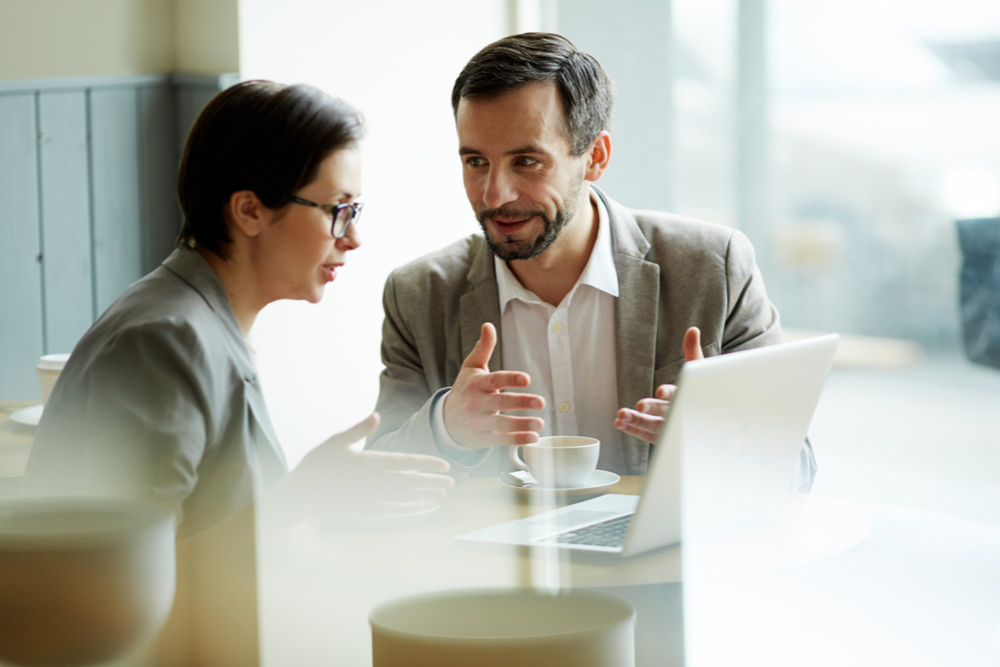 Over the last few days, a record 60 ministers have either resigned or been sacked from government; including 5 senior members of the Cabinet.  Additionally, there are at least 5 ministers who have confirmed that they will be staying in the Cabinet, but who are simultaneously urging the Prime Minister to go.
We've been following the story with great interest because, frankly, it's a very public example of circumstances that we as Employment and HR experts see time and time again: problem leadership.
We can compare the constitution of government with businesses up and down the UK:
Boris Johnson, as Prime Minister, sits at the top of the proverbial tree. He bears ultimate responsibility and accountability for his own actions and the actions of those around him. He is part of the Senior Leadership Team and his position is akin to that of a Chairman, CEO and/or a Managing Director;
The Cabinet is a group of appointed senior individuals who have the responsibility and accountability for leading their respective divisions. The Cabinet is akin to the Senior Leadership Team (SLT) within most business up and down the country;
Each division of government is made up of a number of ministers; education ministers, business ministers, treasury ministers, culture ministers (ironic, huh?) etc. Each minister has their own duties and obligations within their respective division, and report in to the Cabinet Minister responsible for that division… See where we are going with this?
Regardless of any personal opinions about the incumbent Prime Minister (and we accept that the range of personal opinions in his particular case are strongly held and incredibly diverse), one thing in particular is undeniable: the Prime Minister has become a problem leader.
Problem leadership symptoms
Hopefully problem leadership is not something that you have experienced in your company, or that you will ever experience; but in case you do, we've summarised our experience of some of the "symptoms" of problem leadership.
Complaints

The first indication of problem leadership is the receipt of complaints, often numerous, about that individual and their behaviours.
All companies should have a written set of provisions that set out expected levels of conduct in the workplace. In most cases, businesses will have a Disciplinary Policy in place that sets out a non-exhaustive description of the types of workplace conduct that are considered to be unacceptable.
Some will also have an array of other policies that guide every employee on the sorts of conduct that is unacceptable, such as a bullying and harassment policy. A Grievance Policy will normally set out how employees can make a complaint in circumstances where they feel they have been treated unfairly, or otherwise have experienced unacceptable conduct in the workplace. Any such policies and procedures should apply to all employees of a business: regardless of seniority.
We are often asked to provide advice where problem leaders have come up short in their behaviours. Whether a grievance has been raised by an employee about a member of the SLT who has an overbearing management style, a group grievance about discriminatory behaviours of a senior leader, or even dealing with allegations of financial impropriety in an organisation: we've seen it all.
Honestly. Some of it you wouldn't quite believe, even if we could tell you. Sshh!🤫
Resignations

More common than you might think, and highly topical at the moment for obvious reasons, are resignations from team members who are unhappy with the way they are being managed or the conduct of a leader within the business. In resigning, employees will often provide information about why they are unhappy, and how they feel things should have been dealt with. Some employees resign with immediate effect, saying the way they've been treated by the problem leader amounts to constructive dismissal.
You might be tempted to think "problem solved" on receipt of a resignation with immediate effect – but generally speaking, that's not our experience. Where you have one or more employees resigning specifically in relation to the actions/behaviours of a leader, it's usually indicative of a problem leader.
It is always worth seeking expert advice as to whether to treat a resignation such as this as a grievance. Employment Tribunals can uplift any award of compensation made to an employee who successfully complains against their employer by up to 25% if they consider that the employer failed to reasonably deal with a grievance, even if the grievance was only raised as the employee was on the way out the door.
Where an employer receives a resignation that alludes to improper or inappropriate conduct but is sparse in detail, it may be beneficial to hold an "exit interview" with the leaver to try and draw out more detail.
Denial

One hallmark of a problem leader is that they are unable to admit that they have done wrong; or, worse still, they have a complete inability to recognise that they have done anything wrong in the first place.
It's always worth remembering that when taking disciplinary action against an employee, an employer is not required to prove guilt "beyond a reasonable doubt".
Instead, an employer needs to have formed a genuine belief that the employee had committed the actions alleged having completed a reasonable investigation.
They are then able to take such action as is reasonable in all the circumstances of the case.
Of course, what is reasonable in terms of an investigation and any consequential disciplinary action will always depend on the circumstances of the individual case, so it is always best to take expert advice from the (ahem) Outset.
Example
If, taking an example at random, it is alleged that a problem leader has been accepting money in exchange for favourable tenders, all so he could do up his flat; you'll need to start by speaking to the person who has made the complaint and to any relevant witnesses.
You might even need to have some forensic accountancy work undertaken. Perhaps you might attend that wine and cheese evening after all; at least you can have a nosey at the new refurb.
Blame

Commonly, problem leaders seek to blame someone else; or indeed everyone else.
Again, let's look at a random example. An employee has complained about your problem leader because they organised a party in the workplace during a national lockdown, and has since treated that employee unfavourably because they complained about it. Your problem leader will likely place the blame at someone else's door: perhaps it was someone else who organised the party; perhaps it wasn't a party at all but simply a work gathering (…. sure); perhaps some people have just got the wrong end of the stick…
This can be a particularly tricky situation to handle, because you'll have to start from a position of good faith: just as you are investigating allegations made against the problem leader, it's likely that you'll have to investigate the allegations that they make too.
Playing for Time, Hoping for Cash

A problem leader is usually at their disruptive best when they've been boxed in to a corner, and they have little option left but to come out swinging.
"Remember that £350 million quid a week you promised me? I'll sue you".
"Did you know Matt and Gina are having an affair? That's against the rules and you're not doing anything about it. But you're hauling me over the coals for this load of old twaddle? I'll sue you".
And of course, our personal favourite:
"Wait until the papers get hold of this!"
We could go on, but we won't. Suffice to say that sometimes it can all get a little tedious and childish.
An awful lot has happened this week and the news has tired us out, so we're probably being a little churlish – because of course there are occasions where allegations made by a problem leader, even when only made in response to their own impending doom, are meritorious; and it's important to take appropriate steps to investigate.
'Without prejudice'
It's usually around this time that you'll start to receive "without prejudice" communications from your problem leader, or someone acting on their behalf, looking to strike a deal.
If you haven't taken any expert advice so far throughout this process, you should at this stage; because with all of the time and effort you've put in over the last few weeks/months to make sure you've acted reasonably and are free from criticism, it would be such a shame to fall at the last. Leave that to Boris them.
Oh, and one final thing that we've learnt this week….. it's probably best not to let your problem leader give a resignation speech on his way out the door.