The COVID-19 pandemic has left behind a positive and lasting legacy in the form of hybrid working. Hybrid working provided an answer to workforce challenges posed by lockdowns and self-isolation.

For anyone questioning whether hybrid working is here to stay, the answer is almost certainly 'yes'.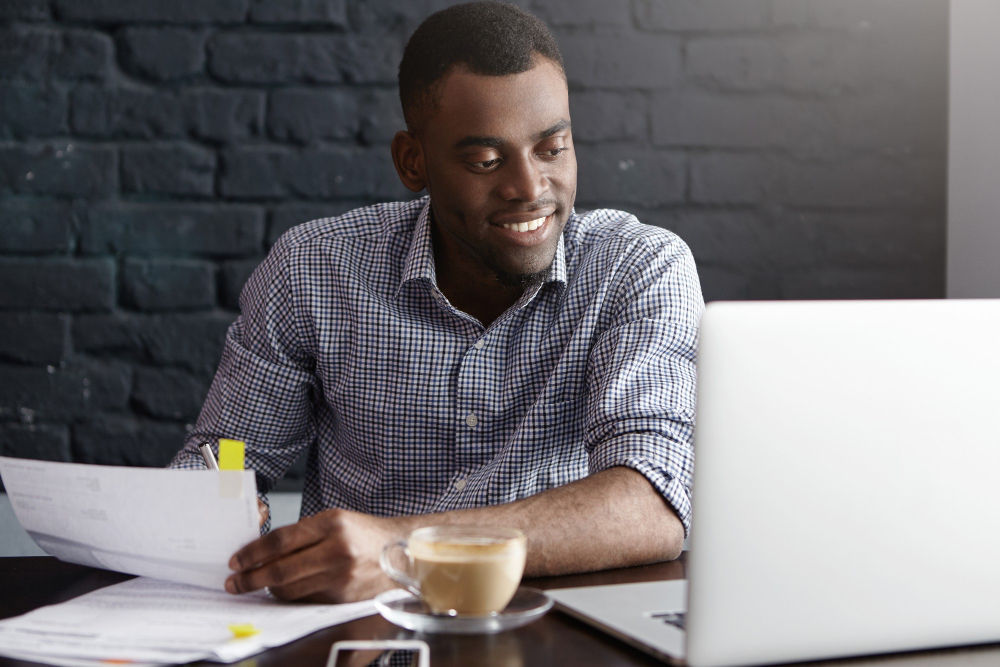 In May 2022, the Office for National Statistics reported that 84% of workers who needed to work from home because of the pandemic now plan to continue working at home and in their place of employment.
What are the pros and cons of hybrid working?
As with any working model, there are advantages and disadvantages of hybrid working models.
Benefits of hybrid working
Improved work-life balance for employees
Improved job satisfaction
Reduced sickness absence
Happier and more motivated workers
Fewer distractions leading to greater productivity
Time spent commuting can be reduced or eliminated
Cost savings due to reduced commuting
Disadvantages of hybrid working
Harder to encourage collaboration between team members
Harder to build team spirit and cohesion
Maybe harder to manage workers
Potential for loneliness
Not all sectors can implement hybrid working in the same way
Increased reliance on technology – i.e. greater potential for business disruption
The extent to which the pros outweigh the cons of hybrid working will depend largely on your business sector. It is also possible to overcome many of these disadvantages by understanding how to implement a successful hybrid working model.
What are the key ingredients of an effective hybrid working model?
The way in which your organisation implements hybrid working should not be left to chance. A carefully considered approach to hybrid working that is tailored specifically to your business is far more likely to reap benefits for employers and employees alike.
Some of the key ingredients to an effective hybrid working model include:
Listen to the preferences of your staff: Not all team members will want to work from home and may prefer to have a more traditional working arrangement. There are many reasons for this; their home environment may not allow home working, or they may prefer face-to-face interaction.
Carry out a regular risk management assessment of your hybrid working model: Risk management is essential in ensuring that the potential disadvantages of remote working are controlled. For example, if you identify that loneliness is a possible risk of hybrid working, you can put in place strategies to prevent this from happening – such as mandating a minimum number of hours in the office and providing time for team social events outside of work and 'virtual water coolers'.
Use technology to make hybrid working easier: Hybrid team members need to be able to complete their work from any location. Cloud-based CRMs and other management systems can make this possible. HR teams can also benefit from a wide range of software and apps that can make managing holiday requests and tracking absence such as a HRIS.
Review your office space needs: Switching to a hybrid working model means that you may need to review how your office is designed. Consideration should be given to the greater need to collaborate face to face when in the office. For this reason, traditional desks and open-plan working may need to give way to co-working and collaboration spaces, break-out rooms, and comfortable spaces.
Check-in with remote colleagues: One of the challenges of remote working is that it is harder for managers to pick up on the signs of unhappiness, stress, exhaustion, and any other problems. We recommend putting regular time in place to chat with team members simply to touch base, see how they are feeling, and check if there is anything they need. Doing so will ensure that developing problems can be picked up early and resolved before they progress.
Hybrid working is not only here to stay, it is increasingly expected of potential job candidates. All businesses should now be preparing to make hybrid working permanent and attractive if they have not already done so. Done well, hybrid working can improve the well-being of your team members, boost retention, increase productivity and lower costs. In other words, hybrid working can be "a win-win".