A new report by the Fawcett Society, a charity campaigning for gender equality and women's rights at work, has highlighted what many have known for a long time: workplaces are failing menopausal women and change is urgently needed.

Modern businesses need to place greater emphasis on providing women with the resources and assistance they need when it comes to maternity leave and pay, equal opportunities, career progression and supporting them through peri-menopause and menopause.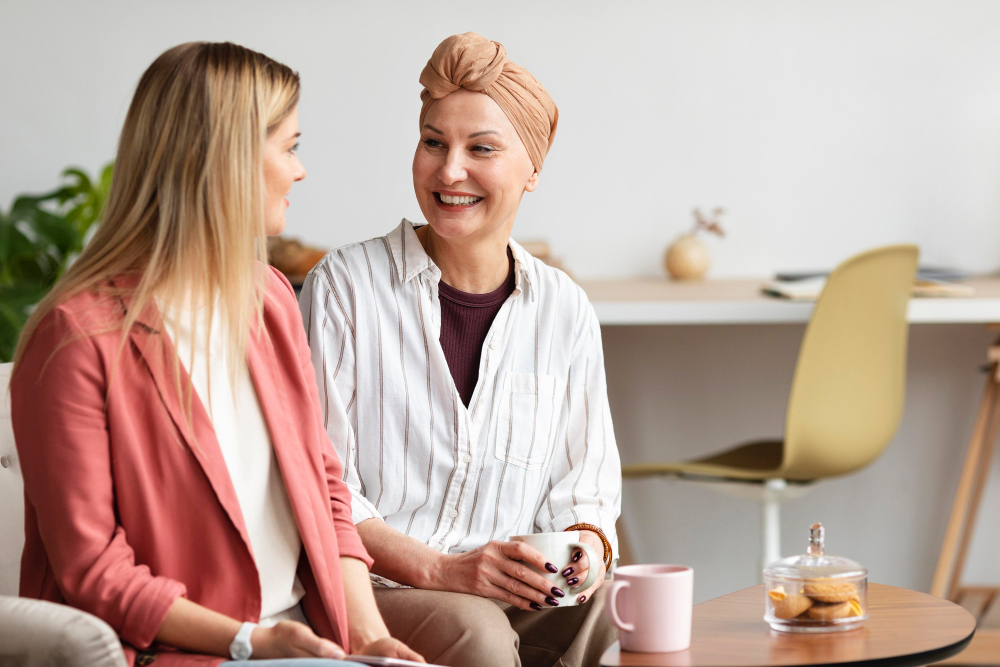 How can businesses support women in the workplace?
There are a number of initiatives and policies employers can put in place to support women in the workplace, we've summarised a few options below.
Offer enhanced maternity pay and leave
It is estimated that around 80% of employers now offer their staff enhanced maternity, adoption and surrogacy pay (i.e. above the statutory minimum). These employers recognise that to attract and retain staff, offering enhanced maternity and paternity terms are an important factor, especially for those planning to have or expand their family.
It is commonplace to see enhanced maternity pay of 26 weeks' full pay in highly competitive and typically well-paid sectors, including finance and IT. In addition, some employers offer bonuses for those returning to work from maternity leave.
The challenge for employers is to make enhanced maternity pay standard across a wider range of sectors. And, of course, it should be remembered that enhanced maternity offers benefits to the employee and employer alike. It encourages new parents to take more time off work in order to look after and bond with their child. It also boosts employee goodwill making it more likely that they will return to work once their period of leave ends.
Equal opportunities, equal pay and career progression
In the modern workplace, there is no place for inequity of opportunity based on gender or any other protected characteristic. Discrimination based on a person's sex is illegal under the Equality Act 2010 as one of the nine protected characteristics (the others including age, disability, gender reassignment, marriage and civil partnership, pregnancy and maternity, race, religion or belief, and sexual orientation).
It is also important to recognise that equality of opportunity at all organisational levels gives huge benefits to employers, including increased:
Productivity
Retention
Attractiveness as a potential employer
Levels of collaboration
Innovation
Flexibility
Variety of opinion
Improved collaboration
Levels of available skills and talent
A culture of equal opportunity for women should be driven from the top and throughout the organisational hierarchy.
Menopause support
According to a recent report by the Women and Equalities Committee, in the region of 31% of women respondents said they had missed work as a result of menopause symptoms. But only around 10% had requested some form of workplace adjustment from their employer related to menopause.
The report also highlighted that around 20% of survey participants did not know how to go about making such adjustments. This begs the question of why employees were unwilling to approach their employer regarding their personal health needs. It is also estimated that around 900,000 women have quit their jobs due to menopause.
Thanks in part to celebrities such as Davina McCall, employers are increasingly aware of the importance of supporting female employees through menopause. Some of the most recent Employment Tribunal cases have demonstrated that female employees are paying the price for poorly thought out policies and outdated workplace cultures when it comes to menopause. The recent case of Best v Embark on Raw Ltd in 2022 showed that casual and inappropriate comments about menopause by staff members might amount to harassment.
One way to show greater willingness to support women going through menopause at work is to sign up to the menopause workplace pledge. Wellbeing of Women oversee the pledge, and many large UK companies have already signed up, including Marks and Spencers Bank, Co-Op, BBC, Royal Mail, Astra Zeneca, and some NHS trusts. By signing up to the menopause pledge, companies commit to:
Recognising that the menopause can be an issue in the workplace and women need support
Talking openly, positively and respectfully about the menopause
Actively supporting and informing your employees affected by the menopause
How Primed can support employers
Helping women in the workplace requires a clear, joined up, and multi-pronged strategy to achieve long term and lasting results. By placing the needs of women at the core of your organisation and embedding the cultural changes necessary, you will ensure that your organisation is a place that women want to and feel proud to work for.
Primed can support employers putting the right policies in place to support women, along with HR consultancy advice around organisational structure, equal opportunities and pay.