5 tips with Smart Clinic
Even if you don't use it regularly, having access to an occupational health service is fundamental to any organisation. But for many it can be difficult to know when to refer an employee for an occupational health assessment to use your resources effectively.


Special thank you to Smart Clinic for sharing their top tips with us about when employers should use occupational health services.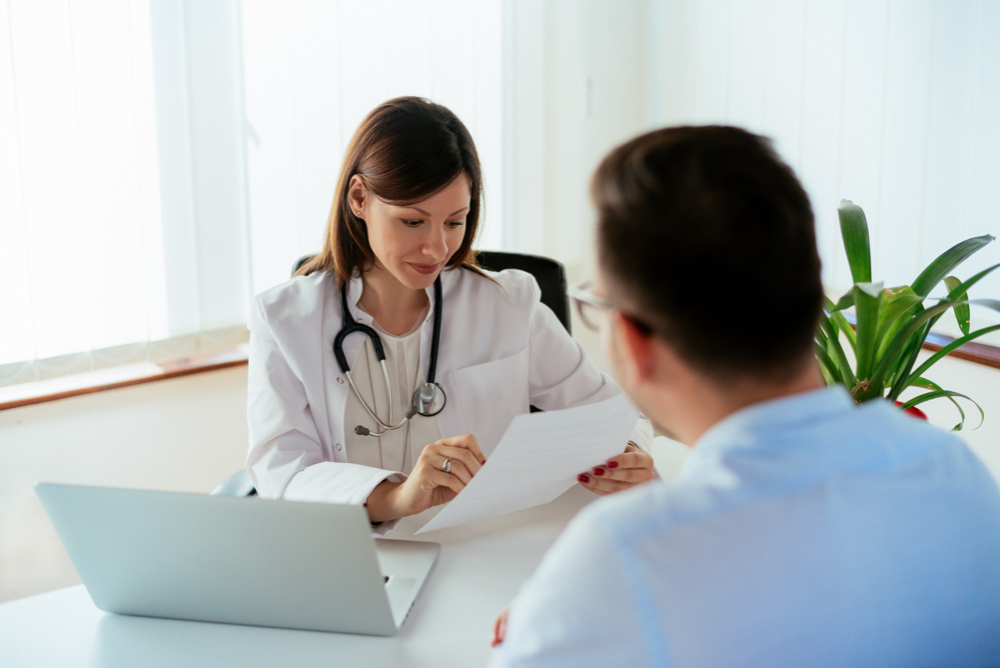 Remember, for many employees being referred to occupational health can be an intimidating experience. So it's important to reassure employees that occupational health is a supportive measure, not a punitive one.
One of the primary intentions of occupational health is to provide advice to management, enabling them to manage an employee (and their health situation) effectively and appropriately. This could mean understanding what an employee can and can't do and putting in the necessary support to help them at work.
On the whole, work is good for us. Wherever possible it's generally better for us to be at work than not, and you don't need to be 100% fit in order to be at work. A referral to occupational health can help an organisation to ensure staff are working as much as possible, and that an employee is getting the support they need without being asked to do work that they're unable to do for health reasons.
Below are five instances in which you may consider a referral to occupational health. And remember, if you'd like access to occupational health please give us a call.
1. In the early stages of an absence
When an employee is absent, involving occupational health as early as possible is helpful. There are a few reasons for this, but primarily whatever you are going to do to support the employee is best done as soon as possible.
An early intervention from occupational health means that both the employee and the employer receive clinical advice early on. The employee has information on how to manage their own condition and can seek the appropriate medical care as required. This early intervention helps to prevent the condition deteriorating and speeds up the recovery process.
At the same time a manager can understand and support with a health condition immediately, making the support considerably more effective. This could be as simple as making the employee feel valued and cared for, or could help the employee to continue working with amended duties instead of being off work.
2. When an employee is considering a return to work
A common use for occupational health is for advice on when an employee is returning to the workplace following an absence.
Ideally you will have already had an occupational health assessment with the employee, but no drama if not. At this stage occupational health can confirm that an employee is ready to return to work in some capacity, and provide advice on what this return to work plan may look like. Does the employee require any temporary adjustments? Are they fit to do some or all of their role? Will they need a gradual build up of duties at all?
This use of occupational health covers you as an employer, because it demonstrates that you've taken the appropriate advice to ensure an employee is safe and healthy enough to do their job. It also promotes a more sustainable return to work by ensuring they aren't taking on more than they can manage and subsequently going off sick again.
3. When an employee discloses a health condition and may need support
An employee has bravely confided in you about their health condition, and you aren't sure what needs to be done to support them or whether they need any adjustments in the workplace. This could be a physical health concern such as asthma or back ache. It could also be a mental health concern; perhaps your employee struggles to manage their anxiety.
As a line manager it is highly unlikely that you will be qualified as a medical professional, which means you probably aren't going to be best place to make decisions on what treatment or support would best help the employee to manage their condition.
This is where an occupational health referral can help. You will receive the advice and information you need to support the employee with managing their condition, ultimately helping them to continue successfully completing their job and preventing any future absences.
4. When an employee may not be able to do their job
In some unfortunate circumstances it can be possible that an employee can no longer do their job due to their health.
In such an instance there are any number of possibilities you could consider as a manager, such as dismissal, redeployment or retirement (see our next point). However you are unlikely to be able to make a judgement on an employee's future ability to perform their job, so it's important to ask for occupational health advice.
Case law has been very clear on this in the past. Employment tribunals and court cases will never side with an organisation who has made such a decision without obtaining the necessary medical input first – so use your occupational health provider!
5. When an employee is considering retirement due to their health
If an employee is unable to perform their role due to ill-health, and it seems likely that this will extend to their normal retirement age, then ill-health retirement can be an option.
The law surrounding ill-health retirement is complicated and not a decision that can be made by the employer alone. Most pension providers including local government pension schemes will insist on a decision from occupational health. So contact your occupational health service to help you through this difficult time!