Many organisations find themselves falling into the habit of hiring the same types of people with the same visions, backgrounds, and ideologies and then wondering why they struggle to innovate and get creative juices flowing amongst their teams.

They don't realise it, but they may be missing one key ingredient, diversity.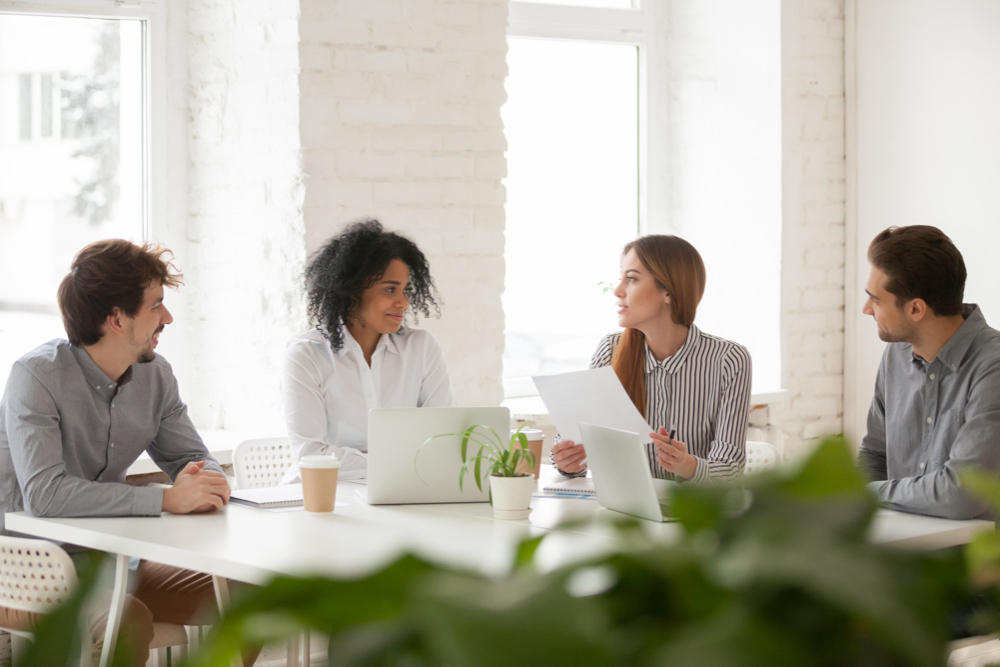 What does building a diverse team mean?
Building a diverse team means finding people from all walks of life, including different social, ethnic, or cultural backgrounds with various lived and professional experiences. When you blend a variety of people with contrasting personalities, genders, religions, and ages, incredible things can happen.
Creativity and productivity go through the roof and you're able to reach new dimensions as a business. This is because diversity allows people to share skill sets, perspectives, and unique ideas. 
Collaboration and broadened horizons
Diversity is great for collaboration and building a stronger team, not only because it helps improve work quality, but it creates a culture of learning and development. Bringing different people together encourages the development of key skills like cultural awareness and emotional and cultural intelligence.
We all learn from each other by hearing different viewpoints and discovering practices we didn't even know existed when we collaborate with others. It makes us more open-minded and broadens our horizons beyond what we know to be true. In the workplace, this can translate to increased customer satisfaction and business growth.
Diversity laws
There are no laws demanding employers to be more diverse in their hiring (although let's not forget about the Equality Act), but in today's multicultural and diverse world, it makes sense to embrace diversity in your workplace. 
In today's multicultural and diverse world, it makes sense to embrace diversity in your workplace. 
How Do You Attract Diversity in The Workplace?
So you may be thinking, diversity sounds like the way forward, but how do you incorporate it into your hiring processes? We're so glad you asked! If you want to attract diversity in the workplace, you need to show that you welcome everyone equally with open arms. 
Diversity Policy
When thinking about building a diverse team, the best place to start is to create your own diversity policy detailing how you aim to encourage diversity. Perhaps through opportunities, fairness, and zero discrimination tolerance. 
Diversity in recruitment
The next avenue to explore is your recruitment process. If you're attracting the same types of people, then it's a sign you need to change your approach.
For instance, if you're posting jobs on job boards like Indeed, why not advertise on social media instead or find a recruitment agency? Tweak your job adverts so that various people are encouraged to apply. For example, don't restrict younger people by saying you need 10 years of industry experience (unless you really do of course).
When you're considering CVs, look out for those with experience abroad or who speak different languages, as it may suggest they come with varying perspectives and abilities.
Finally, make sure your interview process is inclusive and judge people on their skills. It might be a good idea to include a question about how the candidate promotes equality and diversity in their daily life to gauge whether they understand the importance of working collaboratively with all sorts of people. 
Equality & diversity advice to move your business forward
Hopefully you can see the importance of diversity in the workplace and how it can contribute to building a stronger team. If you'd like additional support, whether it's an equal opportunities and dignity at work policy or advice on your recruitment process, Primed are here to help. Why not book a free call below to find out more.
Employment law & HR experts
At Primed, we're known for our personal approach and the quality of advice we provide. We have all the expertise you need under one roof, with an integrated team of HR advisors and employment lawyers, so there's no need to go elsewhere when things get tricky.
Unlimited advice line with direct access to HR advisors & employment lawyers
Outcome-driven advice, to achieve your goals quickly and in a way that suits your business
Tailored response to your business and its circumstances
Template employment contract & essential policies
SRA regulated law firm ranked in The Legal 500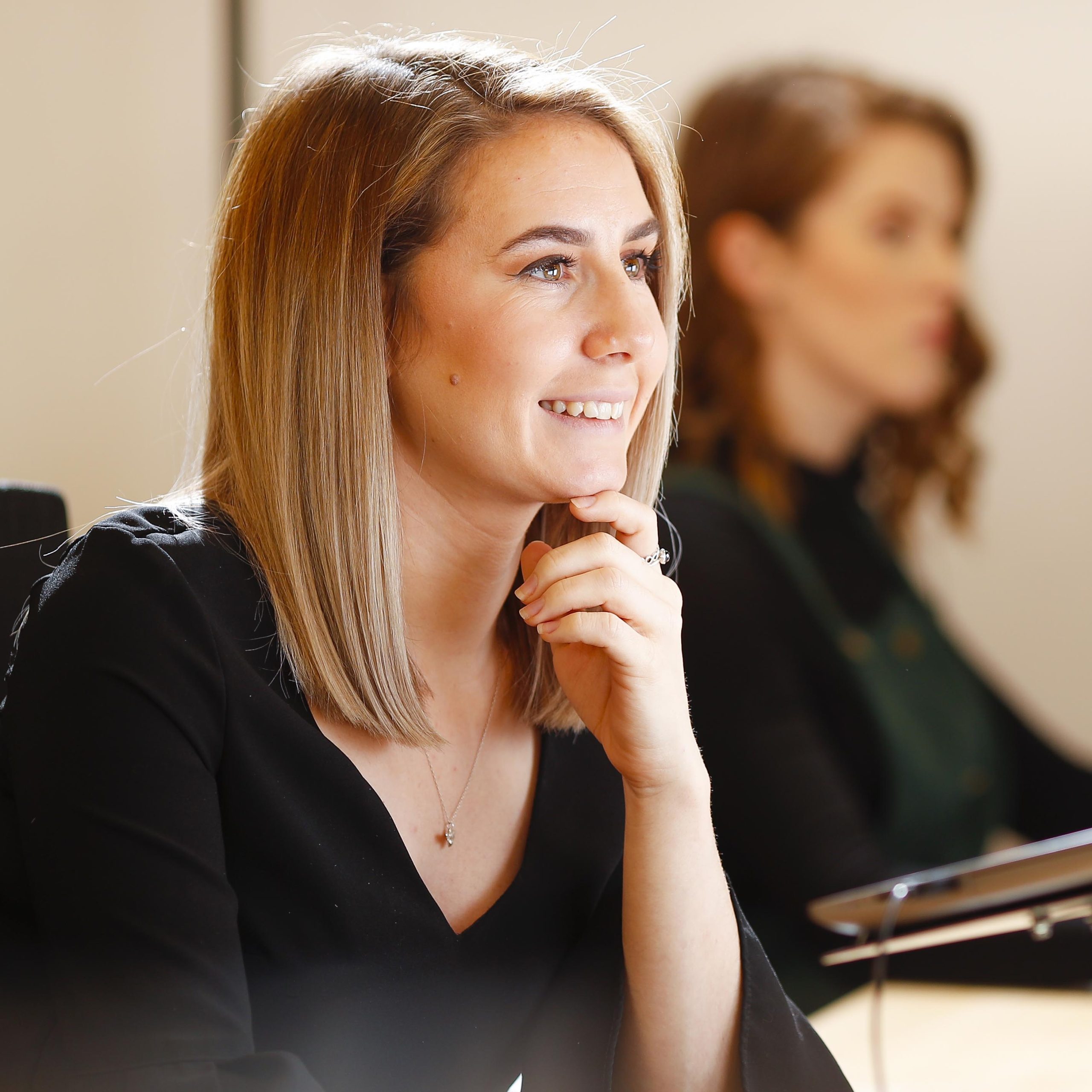 Our prices & packaging
Unlimited HR & Employment law support to help manage your people
From
£11
per employee/per month
Employment Law & HR
What's included
Unlimited advice from friendly HR experts via phone and email
Employment contract review
Employee Handbook, Policy & Document review
Outcome driven advice to achieve results quickly
Tribunal Defence Support
Unlimited Health & Safety advice to help manage your safety requirements
From
£5
per employee/per month
Health & Safety
What's included
Unlimited advice from friendly Health & Safety consultants via phone and email
Act as your Competent Person
Risk Assessment support
Health & Safety Policy (review or issue one)
Safety Management System (review or issue one)
Support on RIDDOR Investigations
Support with HSE or Local Authority Investigations
24/7/365 access to extensive online HR & Safety templates & resources
Online Resources
What's included
24/7/365 access to 600+ online templates
Template contract of employment
Template letters & documents
Essential HR policies & procedures
Comprehensive health & safety templates including risk assessments, policies & procedures
Easy to understand step-by-step guidance
Employment & HR & Health & Safety
Unlimited support managing your people and health & safety requirements
From
£14
per employee/per month
What's included
All three packages combined into one.
Includes unlimited advice from our friendly HR and Health & Safety advisors via phone or email.