The HSE's summer campaign for 2023 focuses on dust at work and the respiratory risks.
HSE site inspections will take place across the summer for specific industries with high exposure rates including construction, manufacturing and woodworking.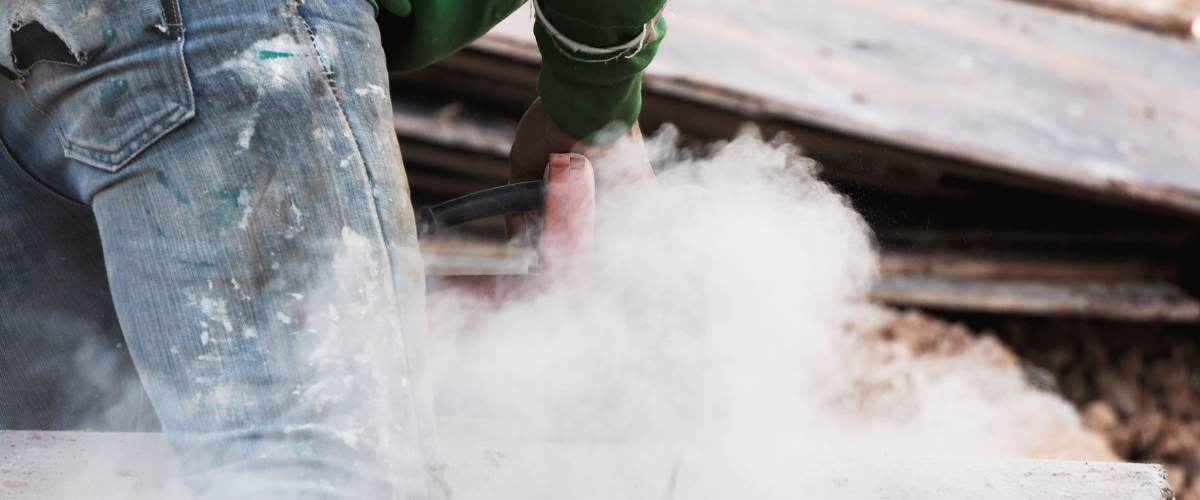 What's the dust issue?
Each year there are thousands of preventable cases of irreversible lung disease due to dust exposure at work. Sadly, respiratory illnesses can be life changing, long term exposure to dust particles can damage the lungs, affecting quality of life and even result in early death.
Many construction activities create airborne dust, especially from materials such as wood, stone, concrete, fillers and plasterboard. The widespread use of power tools has resulted in an increase of dust in construction. Whilst using a power tool may be short, multiple short exposures can still contribute towards ill-health.
Dust is not always an obvious hazard, particles that do the most damage aren't visible to the human eye and sometimes it can take years to develop health effects.
What should you be concerned about when working in dusty environments?
The major concern around dust exposure are the effects of dust once it enters the lungs. Whilst dust causes irritation to the skin, eyes and throat, once dust enters the lungs it can inflame airways and obstruct breathing.
The overall term for lung disease is Chronic Obstructive Pulmonary Disease (COPD), it can include chronic bronchitis and emphysema – the UK's 5th biggest killer.
Occupational asthma can also be a common problem where workers become sensitive to certain dust, causing an allergic reaction. Even when exposed to low levels, symptoms can appear.
Exposure to airborne particles of respirable crystalline silica (RCS) which is found in concrete and many other construction materials can also lead to life changing conditions.
What should you look out for?
Short term effects may include:
Coughing
Wheezing
Difficulty breathing
Irritation of the nasal and respiratory tract
Increase of mucus and discoloured mucus.
Long term effects may include:
Persistent horse cough
Regular chest infections
Increased shortage of breath when performing even simple tasks
All of the above could indicate signs of COPD or other diseases.
Manage health & safety compliance with confidence.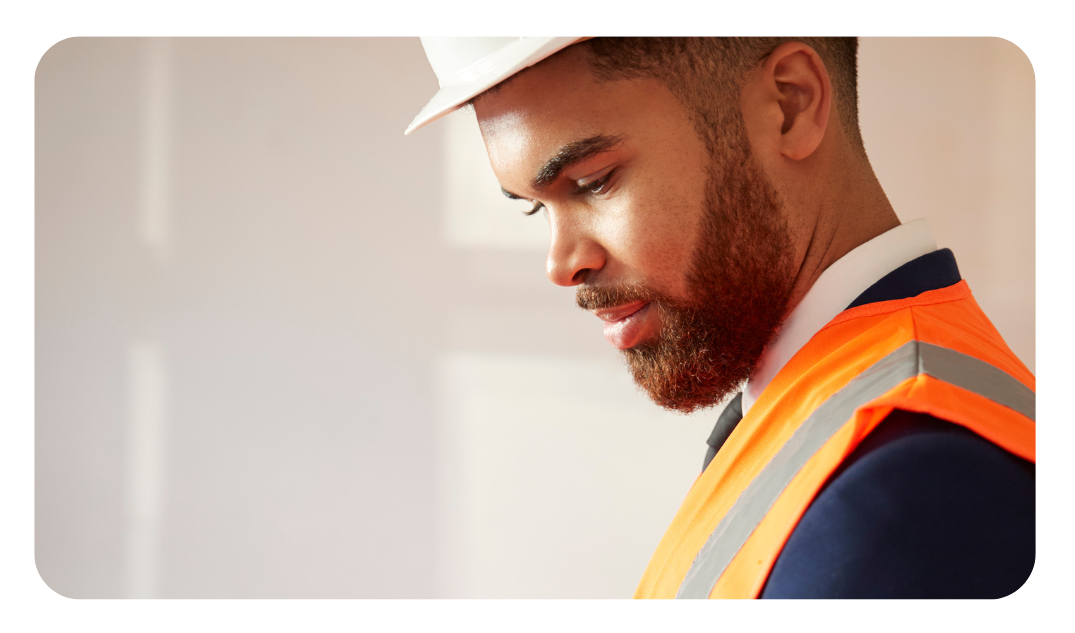 What should businesses do about dust exposure?
Employers have a legal duty to create suitable arrangements to manage health and safety and ensure they comply with the Control of Substances Hazardous to Health Regulations 2002 (COSHH).
In the summer inspections the HSE will be looking for evidence of effective control measures to reduce exposure.
Examples of dust exposure preventative measures
Use dust extraction tools – this could be something as simple as a vacuum cleaner or tools fitted with integrated extraction. Be sure to regularly check the filters that remove the contamination from the air. A HEPA filter will not be good enough, you should use an M Class filter.
Ensure good ventilation in the area of work
Where possible use water suppression techniques when cutting materials
Ensure the correct fitting, wearing and maintenance of PPE. This includes Face Fit Testing, wearing the correct PPE as instructed and making sure it's still in good condition.
Wear dust masks fitted with a particulate (P) filter and face-fit testing has been carried out so everyone knows how to put the mask on and it fits correctly.
Maintain good housekeeping of the work area – regularly wet sweeping the floor and machinery to remove settled dust.
Do not dry sweep in areas where dust is present, always make sure you damp it down first.
Train your team so they understand the dangers of working with dust and how to avoid it.
The HSE have provided some free campaign resources here.
Where can I find health & safety support to prevent dust exposure?
We can support you in a number of different ways, from a site inspection or health & safety audit, to carrying out risk assessments. If your team could do with some health & safety training, speak to an expert today by booking a free call on 01622 47 41 49 or emailing us on info@primed.co.uk.
Support managing health & safety compliance
At Primed, we're known for our personal approach and quality of advice. Our health & safety consultants are highly experienced, with a range of practical experience and can help your business comply with health & safety legislation.
Access to a Competent Person
Qualified consultants with recognised qualifications
Tailored response to your business & circumstances
Approved training provider (IOSH, NEBOSH, Highfield, CIEH, BSC)