Changing terms and conditions of employment is rarely straightforward, and this is a complex area of law. We could write pages and pages on this topic – but don't worry, we've simplified things for you to give an overview of what's involved in changing terms and conditions.

From time to time, employers may wish to change the terms and conditions of employment of an employee, or of a group of employees. Before changing the terms and conditions, you should think carefully about what you're trying to achieve, the issue you're trying to solve and if you really need to make changes to your employees' contracts.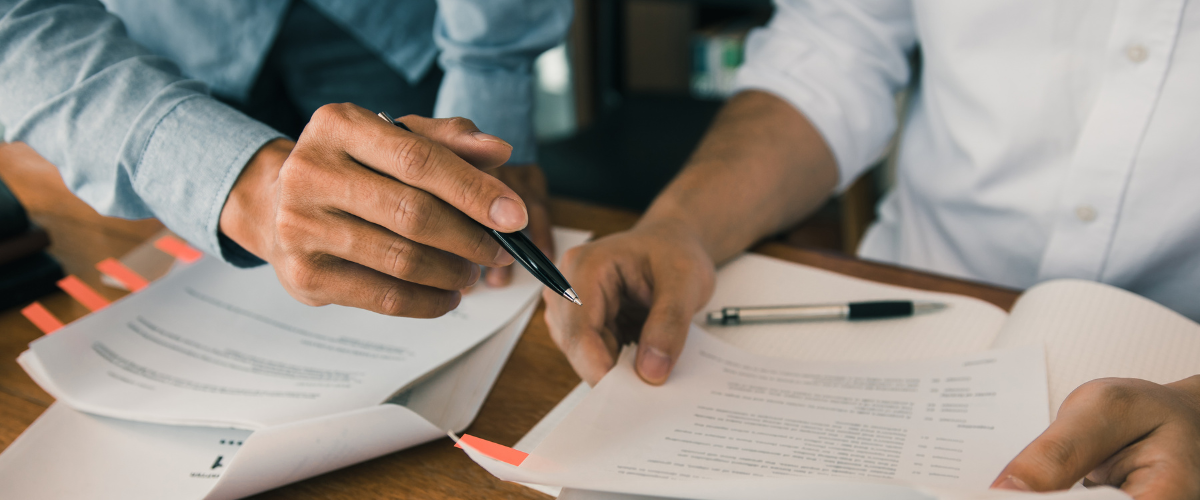 Once you've decided you need to change the terms and conditions, the best place to start is by looking at your existing contracts.
Do your employment contracts contain Flexibility Clauses?
Some contracts of employment will contain a "flexibility clause". This is a clause written into the contract and simply allows the employer to make changes to the contract of employment as and when they need to.
Flexibility clauses usually take two forms:
A general flexibility clause, which states that the employer has the power to vary any term of the employment contract; or
A specific flexibility clause, which states that the employer has the power to vary a specific (or a number of specific) terms of the employment contract – but not all of them.
The problem with general flexibility clauses
The problem with general flexibility clauses is that they try to give the employer 'carte blanche' to change any term of the contract whenever they like. You can easily imagine what Judges think of that one!
In reality, reliance on a general flexibility clause very rarely works out well for employers when they are trying to vary a term (or terms) of a contract to the detriment of employees.
Specific flexibility clauses
Specific flexibility clauses are looked upon a little more favourably. These clauses are usually limited and only give the employer the power to make a change in certain circumstances.
A common example is a "mobility clause" – which relates to where the employee works. For example, there might be a clause in the contract permitting the employer to move the employee's usual place of work, without the employee's express agreement, to within a 10 mile radius of their current place of work.
If you're looking to make changes to your employees' terms and conditions, considering whether the contract of employment contains a flexibility clause is a good place to start.
Other options – 'principal options'
If there is no flexibility clause, or at least there is not a flexibility clause that would really stand up to scrutiny, then employers have three principal options available to them when trying to make changes to employment contracts:
To seek agreement from the employees;
To terminate the existing employment contracts and offer re-engagement on the new terms;
To just impose the changes and let the employees decide how to respond.
Consultation
Regardless of which of the three options an employer chooses, you'll need to consult with employees first.
Consultation generally involves meeting with the employees affected by the change, discussing and explaining the reasons for the change and considering any suggestions or alternatives put forward by the employees.
When changing terms and conditions effects 20 or more employees
There are stricter legal consultation requirements (including with regards to minimum periods of consultation and the election of employee representatives with whom to consult) in cases where an employer is seeking to make changes that would effect 20 or more employees.
This is known as collective consultation, and is something you really should be seeking specialist legal advice on – so we don't touch on this any further in this article.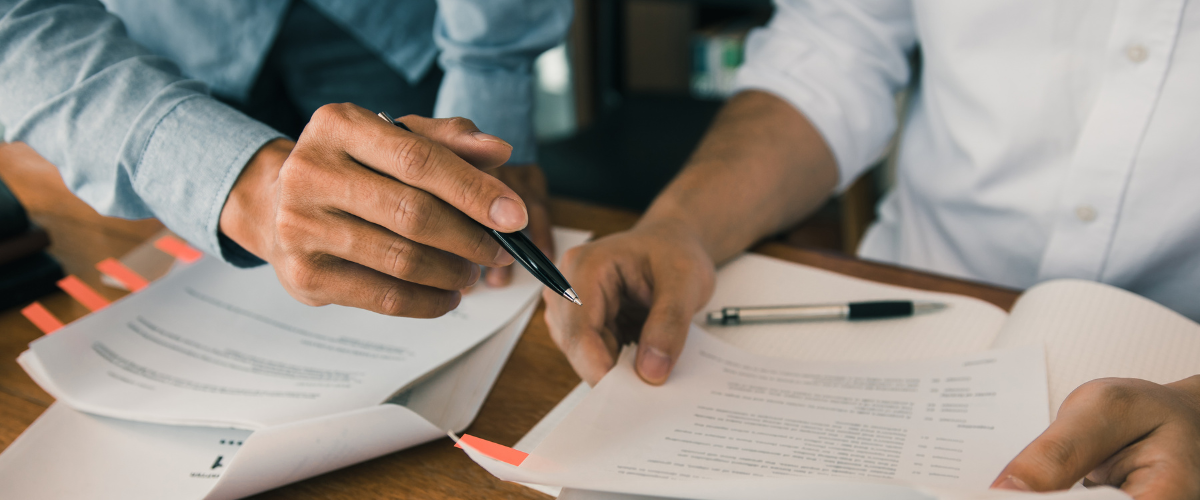 Employee agreement
Fairly obviously, talking to your employees about why the changes are necessary and getting them to agree to the proposed changes is the least risky way of doing things. Although employees can agree to a change either expressly or impliedly, it is always worth getting them to confirm their agreement to the change in writing.
Termination and re-engagement aka 'Fire and Rehire'
You've probably heard of this option being referred to as "fire and rehire". Although the practice tends to get a bad press, it is a perfectly legitimate option for employers to consider in certain circumstances.
Where an employer is faced with employees who refuse to agree to a change in terms and conditions, the employer can terminate the existing employment contract by giving the amount of notice set out in the contract.
The practice of termination and reengagement means that, at the same time as terminating the "old" employment contract, the employer offers continued employment on the new terms and conditions.
This option is riskier than the first, given that it involves actually terminating the existing employment contract and can therefore give rise to unfair dismissal claims.
Imposing the change
In the industry this is referred to as a "unilateral imposition". It involves imposing a contractual change without any kind of agreement from the employees, and is therefore a breach of contract.
However, when faced with an employer breaching their employment contract, an employee has a number of options:
They might simply carry on working under the new terms of employment, and lose the chance to sue for breach of contract;
They might continue to work, but let it be known that they are "working under protest" and bring a breach of contract claim in the Tribunal;
They might resign and bring a claim for constructive unfair dismissal.
It goes without saying that unilaterally imposing a change to terms and conditions is very risky, but it is an attractive option to some employers who simply need to act quickly and who might be comfortable with the risk.
TUPE, or not TUPE?
That is the question. (Sorry).
In cases where employees have TUPE transferred to an employer, the TUPE Regulations seek to prevent employers from changing the contractual terms and conditions of those employees.
Changes to the terms of conditions of those employees can only be made where the changes are unconnected with the transfer itself or, if connected with the transfer, where there is an economic, technical or organisational reason entailing changes in the workplace.
As with collective consultation, where TUPE is in play you're likely to need some very specific legal advice.
I need help changing terms and conditions of employment
If you've made the decision and want to change your employees' terms of employment but want to ensure you're doing so legally, we're here to help. Our employment & HR service, gives you unlimited access to an integrated team of CIPD qualified HR advisors and UK employment lawyers who can give you the advice you need when it comes to changing terms and conditions.
We even make sure your contracts are up-to-date and fit for purpose, and your HR policies are compliant, giving your team the tools they need to manage your people and workplace compliance with confidence.
Book a free consultation of give one of our friendly team a call for advice today on 01622 47 41 49.
Choose Primed's Employment law & HR experts
At Primed, we're known for our personal approach and the quality of advice we provide. We have all the expertise you need under one roof, with an integrated team of HR advisors and employment lawyers, so there's no need to go elsewhere when things get tricky.
Unlimited advice line with direct access to HR advisors & employment lawyers
Outcome-driven advice, to achieve your goals quickly and in a way that suits your business
Tailored response to your business and its circumstances
Template employment contract & essential policies
SRA regulated law firm ranked in The Legal 500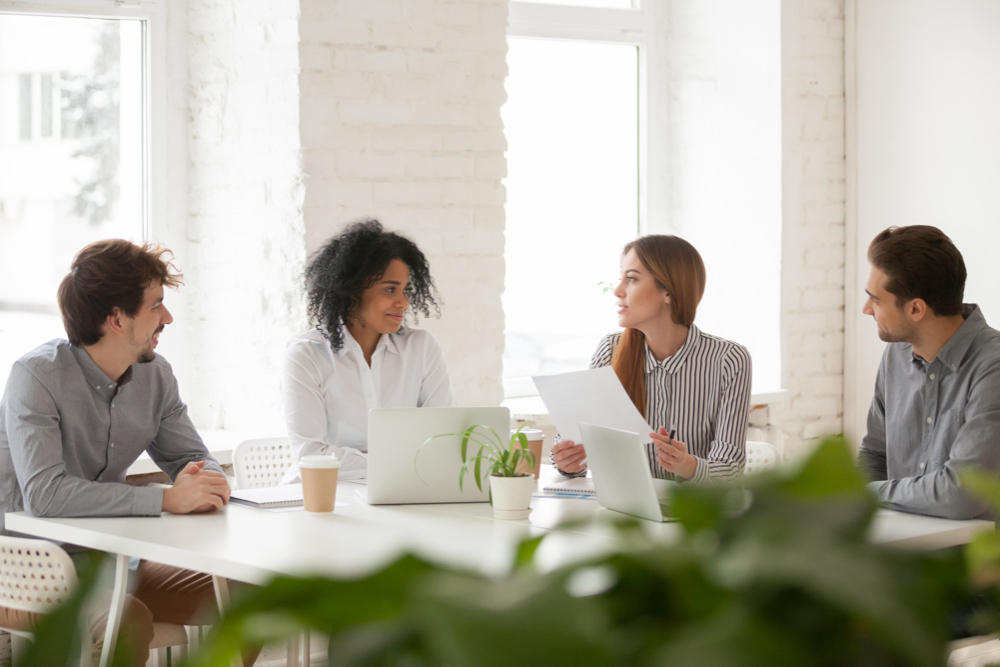 Our prices & packaging
Unlimited HR & Employment law support to help manage your people
From
£11
per employee/per month
Employment Law & HR
What's included
Unlimited advice from friendly HR experts via phone and email
Employment contract review
Employee Handbook, Policy & Document review
Outcome driven advice to achieve results quickly
Tribunal Defence Support
Unlimited Health & Safety advice to help manage your safety requirements
From
£5
per employee/per month
Health & Safety
What's included
Unlimited advice from friendly Health & Safety consultants via phone and email
Act as your Competent Person
Risk Assessment support
Health & Safety Policy (review or issue one)
Safety Management System (review or issue one)
Support on RIDDOR Investigations
Support with HSE or Local Authority Investigations
24/7/365 access to extensive online HR & Safety templates & resources
Online Resources
What's included
24/7/365 access to 600+ online templates
Template contract of employment
Template letters & documents
Essential HR policies & procedures
Comprehensive health & safety templates including risk assessments, policies & procedures
Easy to understand step-by-step guidance
Employment & HR & Health & Safety
Unlimited support managing your people and health & safety requirements
From
£14
per employee/per month
What's included
All three packages combined into one.
Includes unlimited advice from our friendly HR and Health & Safety advisors via phone or email.